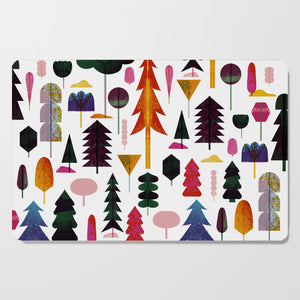 Start your day with a healthy helping of style! Our Woods Breakfast Plate Set is perfect for when you want to enjoy your eggs, bacon, and toast all from the same plate. This set, made of durable and natural woods, is sure to bring a rustic touch to your morning routine. Don't let your breakfasts get boring - get your set today!
Woods Breakfast Veneer Birch Plate
Set of 2 plates

Environmentally friendly breakfast plate made of renewable raw materials.

22x15cm

Washable till 95 degrees Celsius. For longevity please wash by hand.

Handmade in Sweden.