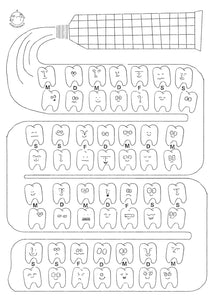 Make brushing your teeth silly and fun with our Tooth Brush Chart! Featuring a cute design and free printable, it's the perfect way to make sure the kids are keeping their pearly whites healthy - with a smile!
Free printable coloring page
Just drag and drop this image to your desktop and you are ready to go!
For personal use only
Copyright jungwiealt.com