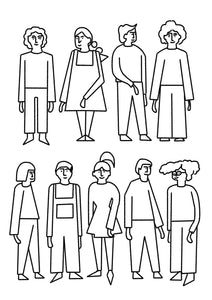 Our People Coloring Page is totally free and guaranteed to get the creative juices flowing! Enjoy any way you like - choose your own colors, designs, and special details to make it your own DIY masterpiece. Add your own personality to the page and have fun!
Free printable coloring page
Just drag and drop this image to your desktop and you are ready to go!

For personal use only.
Copyright jungwiealt.com