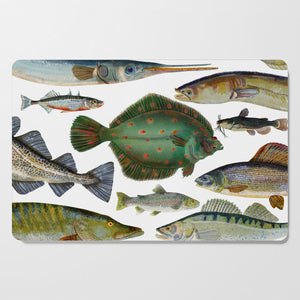 Start your day off right with a fish-tastic breakfast! Our Fish Breakfast Plate Set is perfect for any fish lover, featuring local fish and a natural material. The cheerful colors and unique design of this set will make your mealtime extra special!
Fish Breakfast Veneer Birch Plate
Set of 2 plates

Environmentally friendly breakfast plate made of renewable raw materials.

22x15cm

Washable till 95 degrees Celsius. For longevity please wash by hand.

Handmade in Sweden.