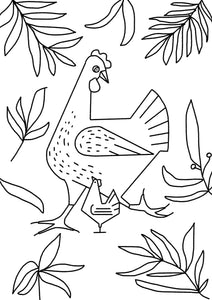 Don't chicken out of coloring this fun free activity! Put your artistic skills to the test and bring this Chickens Coloring Page to life with bright colors and imaginative details. Now's your chance to show off your feathery talents!
Free printable coloring page
Just drag and drop this image to your desktop and you are ready to go!
For personal use only
Copyright jungwiealt.com