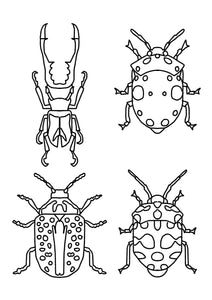 This free Bugs Coloring Page is the perfect fun activity to enjoy! Choose your favorite colors and design your own little masterpiece. Not only is it a great way to pass the time, but you'll come away with a creative masterpiece that you can proudly show off!
Free printable coloring page.
Just drag and drop this image to your desktop and you are ready to go!
For personal use only.
Copyright jungwiealt.com