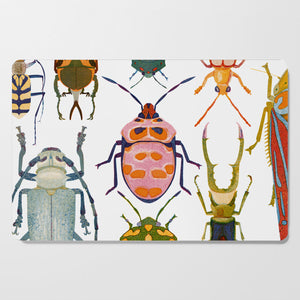 This Bugs Breakfast Plate Set is a feast for your eyes and belly! Hand made from natural materials and full of vibrant colors, this set is a must-have for any bug enthusiast. Enjoy a buggy meal in style!
Bugs Breakfast Veneer Birch Plate
Set of 2 plates

Environmentally friendly breakfast plate made of renewable raw materials.

22x15cm

Washable till 95 degrees Celsius. For longevity please wash by hand.

Handmade in Sweden.